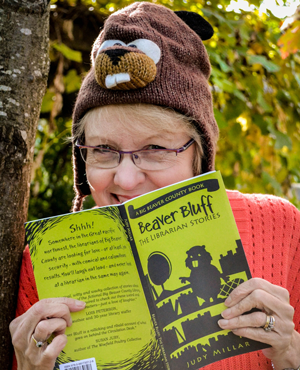 What are people saying about Judy Millar's books and stories?
"Beaver Bluff is a rollicking and ribald account of what goes on behind the Circulation Desk."
Susan Juby, author of The Woefield Poultry Collective
"A whimsical, witty and wacky collection of stories about life in the stacks of the fictional Big Beaver County Library. No library card required to check out these weird and wonderful characters—just a love of laughter."
Lois Peterson, author and 30-year library staffer
***
Scroll down for more information about each book/format.