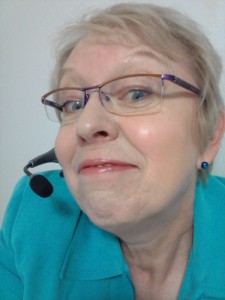 I'm a writer—and I need to conserve energy for that—but writing is a solitary sport, and I do love to hear real live people react to my words. I've enjoyed reading for audiences here in British Columbia, in Ontario, and even a few in Switzerland!
Lately I mostly read "solo"—but when she's around, I sometimes read with my writer-performer friend, Cindy Shantz. (Together, we're WordChickz.)
If you'd like to discuss a potential reading or presentation for your group, please be in touch.
-Judy Millar