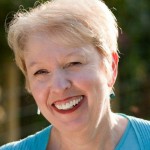 Colonoscopy cruise – all aboard!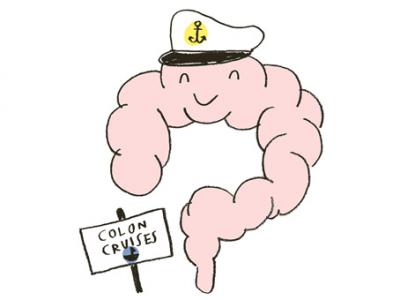 Thank you to those who emailed to say they enjoyed reading about my "colonoscopy cruise" in April 2015 Readers Digest Canada. (If you missed it or you're contemplating a "voyage to the end of the colon," you can check it out here: "Behind: The Scenes." You'll love Ohara Hale's illustrations!)
The magazine asked me why I'd chosen to write about the colon. I told them that as a writer, I love colons. And semi-colons. And embarrassing topics. And I do. Although the research I had to undertake to complete my colonoscopy cruise piece was more "in depth" than usual!
My motto is this: You might as well laugh at yourself—everybody else is. Whether you're embarking on a colonoscopy cruise, about to be poked and prodded in some other procedure, or simply struggling with a pesky life problem, laughter is still the best medicine. Find the funny; heal the spirit.
~ Judy
P.S. I know I promised to post my "kissing for klutzes" video. Between performances and new writing, that hasn't happened yet. Maybe my conveyor belt video will give you a giggle. And if you're setting out on your own colonoscopy cruise—bottoms up!
Welcome to my blog. If you want to subscribe by email, enter your address into the field below. If you'd rather connect on twitter, facebook or youtube - look up to those little icons in the header and pick one to click on.

Get updates by email

Looking for something specific?

What interests you?

Buy books from
"Judy, thank you for entertaining our members with your quick wit and hilarious delivery of seriously funny humour. You had us in stitches!"

John O'Malley, President,
Bastion City Probus Club

Laughter is the best medicine—unless you have diarrhea.
Kay Morrison – AATH
(Association for Applied & Therapeutic Humor)