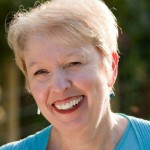 Hobnobbing with Canadian Political Leaders
I'm not a name-dropper (exactly). I'm more of a hobnobber. In my case, the spelling should likely be amended to "hob-knob-ber," as I can now truthfully say I have "rubbed shoulders" with Canadian political leaders of ALL persuasions.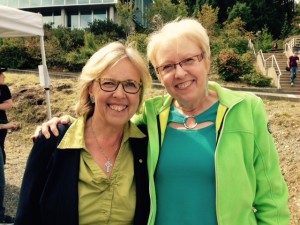 This week, I hob-knob-bed with Elizabeth May, leader of Canada's Green party, when I spotted her on VIU's Nanaimo campus. By luck, I was wearing green. I pressed my shoulders into position, cozied up, and snagged this super snapshot. When I posted it, people asked if we were sisters. (Nope—but if we were, I'd be the elder.)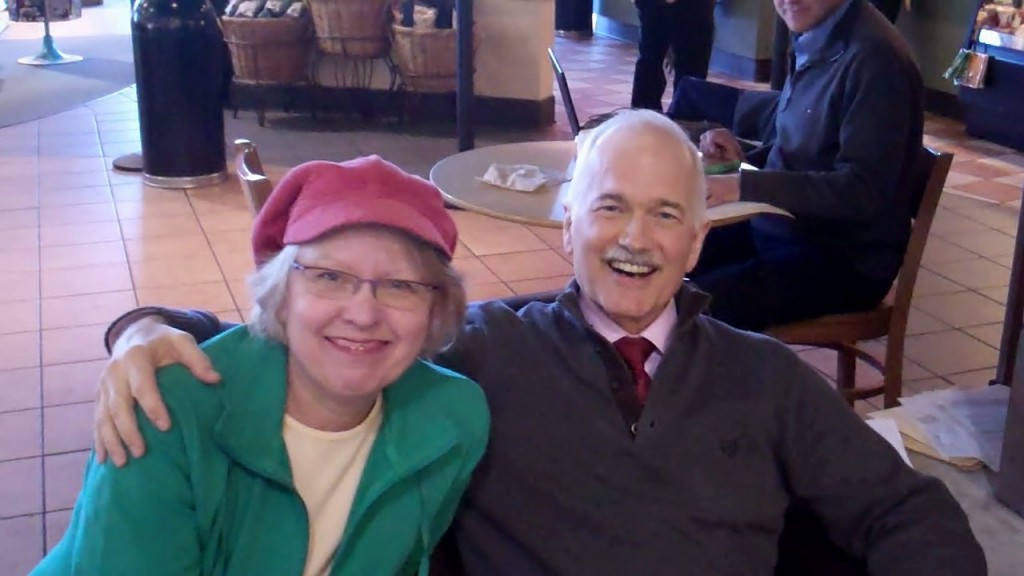 Speaking of sisters, I once looked up from my laptop in a Nanaimo Starbucks and was surprised to see the New Democratic Party's then-leader, Jack Layton, having coffee with his! I quickly shoved my shoulders into place, and his sister agreeably captured this photo (which I treasure, given Jack's untimely passing).
I'm an equal-opportunity hob-knob-ber, so I also gave a Liberal party leader a chance.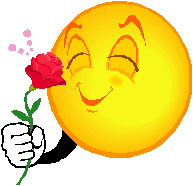 Justin Trudeau might be surprised to learn that his dad once pinned a rose on me. (The very rose from his own lapel. I wore it for days. Until it was just a stem his fingers had touched.) If things had progressed, I might have become Justin's mom! (Darn that Margaret Sinclair.) The story of how Pierre Trudeau and I "got pinned"was first published in Shells, but you can read it here: Oh, Mon Cher Pierre

I gave the Tories a tumble too. Literally. During a public school trip, I bumped into then-PC leader, John Diefenbaker. He was hurrying down a House of Commons staircase as I rushed up to rejoin my group. (He stumbled and had to grab for the handrail—cementing my celebrity among my classmates as the girl who'd nearly dumped Dief the Chief.)
Clearly, I am a hobnobber par excellence, and I exhibit égalité in pursuit of my hob-by.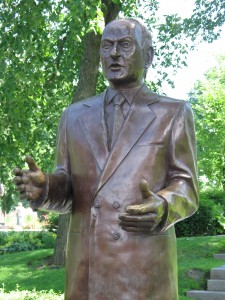 I even rubbed shoulders with PQ founder René Lévesque at Glendon College's "Québec Year Eight" conference. Years later, I snuggled up to his statue for a photo op, and toyed with the idea of inserting a lit cigarette between his fingers to provide a whiff of the real René.
Yes, I get around when it comes to Canadian political leaders. Our current hopefuls are out on the hustings, hurling invective at each other while trying to sweet-talk the undecided among us. It's exhausting—for them, and for those of us who try to make sense of it all. Still, I admire people who put their convictions into practice and devote their lives to public service, whether or not I agree with their positions. It's a tough gig, and not one I'd want. Me—I'm more of a hobnobber.
Welcome to my blog. If you want to subscribe by email, enter your address into the field below. If you'd rather connect on twitter, facebook or youtube - look up to those little icons in the header and pick one to click on.

Get updates by email

Looking for something specific?

What interests you?

Buy books from
"Judy, thank you for entertaining our members with your quick wit and hilarious delivery of seriously funny humour. You had us in stitches!"

John O'Malley, President,
Bastion City Probus Club

Laughter is the best medicine—unless you have diarrhea.
Kay Morrison – AATH
(Association for Applied & Therapeutic Humor)