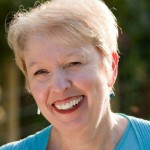 I'm not a name-dropper (exactly). I'm more of a hobnobber. In my case, the spelling should likely be amended to "hob-knob-ber," as I can now truthfully say I have "rubbed shoulders" with Canadian political leaders of ALL persuasions.
This week, I hob-knob-bed with Elizabeth May, leader of Canada's Green party, when I spotted her […]
Read more...

→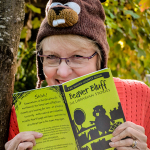 With the Liberal leadership race in the home stretch this week, Canadian eyes are on Justin Trudeau. Can he turn his youthful supporters into voters? When push comes to shove, does he have his papa's panache?
I'm the last one to speculate on political outcomes, seeing as how I've planted the kiss of death on […]
Read more...

→
Welcome to my blog. If you want to subscribe by email, enter your address into the field below. If you'd rather connect on twitter, facebook or youtube - look up to those little icons in the header and pick one to click on.

Get updates by email

Looking for something specific?

What interests you?

Buy books from
"Judy, thank you for entertaining our members with your quick wit and hilarious delivery of seriously funny humour. You had us in stitches!"

John O'Malley, President,
Bastion City Probus Club

Laughter is the best medicine—unless you have diarrhea.
Kay Morrison – AATH
(Association for Applied & Therapeutic Humor)