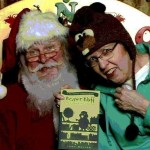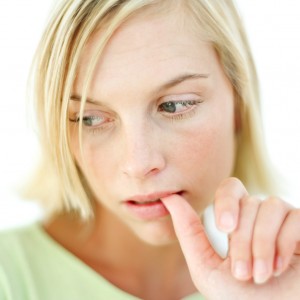 'Tis the season to be . . . blorft. "Blorft"is an adjective coined by funny lady Tina Fey in her autobiographical comedy book Bossypants to mean "completely overwhelmed but trying to proceed as if everything is fine." In the mad dash that precedes the holidays, there are a lot of blorft people out there. Mustering seasonal cheer can be especially challenging when you're coping with stress, illness or loss. Sometimes all you long to receive is a reprieve. That's where the gift of laughter comes in.
I've been "Missing in Action" from this blog because we've faced more than our share of health challenges in recent months. My mother broke her hip and then my husband (a.k.a. Kayak Guy) required numerous separate cardiac procedures (the last one of which appears—thankfully—to have succeeded!). Simultaneously, a few of our dear friends and relatives were also confronted with serious issues and/or illnesses. While attempting to navigate these personal challenges and support others, I learned over and over again how the gift of laughter can lift the heart and lighten the load.

A good belly laugh is a reprieve—a sort of mini-vacation from our cares and concerns. It's all about releasing endorphins. As with any exercise, laughter releases endorphins as we convulse our internal organs. Endorphins mask pain. At least temporarily, they help human beings regain their equilibrium. What better gift to give to someone who is struggling than the gift of laughter?
If you need a last-minute gift of "funny" for someone who's feeling "blorft" (or worse), here are a few of my favourite reads to consider (in addition to Tina Fey's Bossypants):
Susan Juby's The Woefield Poultry Collective
Jonathan Goldstein's I'll Seize the Day Tomorrow
Mark Leiren-Young's Never Shoot a Stampede Queen
Cassie Stocks's Dance, Gladys Dance
… and anything by Terry Fallis, Stuart McLean or Will Ferguson. In fact, you can't go far wrong with any title  from the Leacock Medal for Humour list.
And there's always my own comical Beaver Bluff: The Librarian Stories. I donated a copy of Beaver Bluff to Heart House in Victoria, B.C.—our home away from home during one of Kayak Guy's hospitalizations this past October. I know others are now sitting in that sunny living room, just as I did then, trying to wait out the worrisome hours during a loved one's surgery. I hope my gift of laughter gives each of those readers a small reprieve and an endorphin boost for the journey ahead.
Laughter is still the best medicine. I hope you'll share some with those in need of it this Christmas!
P.S. Which book, author, TV show or actor always gets you laughing? Please help me lengthen this "emergency laugh list" for our future reference.
Welcome to my blog. If you want to subscribe by email, enter your address into the field below. If you'd rather connect on twitter, facebook or youtube - look up to those little icons in the header and pick one to click on.

Get updates by email

Looking for something specific?

What interests you?

Buy books from
"Judy, thank you for entertaining our members with your quick wit and hilarious delivery of seriously funny humour. You had us in stitches!"

John O'Malley, President,
Bastion City Probus Club

Laughter is the best medicine—unless you have diarrhea.
Kay Morrison – AATH
(Association for Applied & Therapeutic Humor)